WHMCS and Blesta are the two leading billing automation systems widely used by web hosting providers to manage the clients billing. Both platforms allow you to do basic tasks like manage customer accounts and handle automatic billing. However, there are also some differences in between the two platforms. So which one should you choose?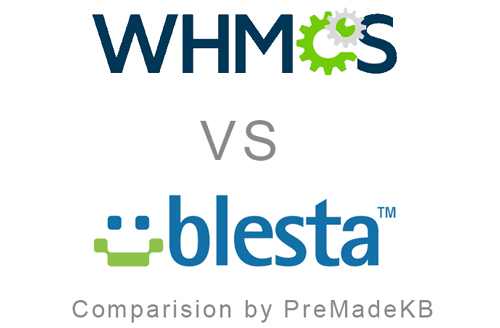 WHMCS
WHMCS (Web Host Manager Complete Solution) is an all in one web hosting management platform that include client management, billing and support. It was first launched in 2005 and designed to work with cPanel and WHM. Later, when the company grows bigger, it supports many other control panels.
With WHMCS, you can control everything from the control panel including sign up and terminate account, sell domains and hosting plans, register/transfer/renew domains, and etc. It generates a detailed analytic report with lots of useful information such as visitors period, and customer type. You can manage and escalate the tickets your customers submit in the control panel. You can also get notification through email and SMS when new tickets are submitted.
It supports automatic recurring invoicing; it can be configured to send automated reminder before and just after a due date. When customers click on the invoice, they can pay online with their credit cards. You can send professional looking invoices in PDF format to your customers so that they don't have to visit the website to review the overall bill. Multiple currencies are supported when you bill your clients.
The WHMCS support team frequently update the software for the latest compatibility. However, updates can take some time to install and work. Since it is open source, third party developers are welcomed to contribute in adding more functions for the software improvement. They also have an active support forum where you can get help from others. There are lots of ready add-on options provided by the team at WHMCS and other third party developers.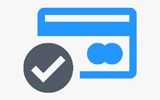 WHMCS can be easily integrated with 50+ payment gateways. It offers more than 10 multilingual support. By default, the WHMCS branding can be seen in the software footer but you can pay an additional fee to have it removed. WHMCS is installed on your web hosting server. It is also compatible with mobile and cloud platforms. WHMCS is well documented and you can quickly learn how to use a feature by referencing the how-to article in the knowledgebase. It also offer webinar training for the web hosting billing software.
Pricing
WHMCS has monthly plans and a starter plan for those who want to try out their platform. The starter plan which costs $15.95/month and include everything in the Plus plan is great for new customers who want to try out WHMCS. If you like the starter plan, you can upgrade to the Plus plan which costs $18.95. The starter and plus plans are able to support up to 250 clients.
WHMCS does NOT offer any free trial. All their plans are also backed by a 30 days money back guarantee. Subscribers will have access to lots of free modules to improve the platform's functionality. WHMCS allows you to create your own affiliate system so that your client can earn some money when they refer new customers.
Blesta
Blesta is a web hosting billing and invoicing software founded by a software company called Philips Data in 2000. It only become popular after version 3 was launched in 2013. Blesta is suitable for managing more than one web hosting business on the dashboard. Its control panel is completely customizable including color theme and template. You can set up a ticket support system to attend to your customers queries. Blesta allows you to automate the sending of the invoices to your clients on the due date. You can create and suspend your clients account automatically.
Blesta has limited modules compared to WHMCS. They have lesser modules on control panel, registrar, and payment gateway. Despite that, many users do not need these modules and find that Blesta is sufficient for their needs. Compared to WHMCS, Blesta offers more billing options. Customers can attach billing methods on their accounts. It also supports partial and overpayment for different billing circumstances. Besides, the control panel interface also look more modern than WHMCS.
Blesta is a 99% open code; there are only 2 to3 files which you cannot code. It is EU invoice ready and suitable for use on mobile platform. Blesta also have a great community forum where new topics are discussed. It gets great support from the support team as well as from third party developers. Blesta offers live chat support during business hours. They also have documentation for people who are not knowledgeable in using the billing software.
Pricing
Blesta is cheaper compared to WHMCS. The monthly branded plan is $12.95/month while the monthly unbranded plan is $14.95/month. Blesta can be even cheaper when you purchase from a reseller like Licensepal where they charge only $9.95/month for the monthly unbranded plan.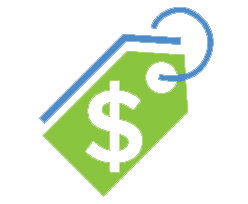 They also have owned licensing plans which charge a one time fee. The owned licensing plan is for lifetime use and you also have access to all the beta releases in the future. However, the support and updates only last for 1 year but you can renew for $39/year. The most expensive plan is the owned lifetime plan which allows you to receive a lifetime support.
The branded plan has the powered by Blesta branding while the unbranded plan gives you the option to remove the powered by Blesta branding. Branded and unbranded plans are available in the monthly plans as well as owned licensing plans. Blesta offers a 30 days trial for you to test out the features on the platform if you cannot decide whether to purchase the plan.
Conclusion
In conclusion, Blesta is for you if you don't need to use a lot of modules. It is also cheaper so you may want to choose Blesta if you have a lower budget. On the other hand, WHMCS is ideal for those who want their billing software to have a variety of functionality as it offers a lot of ready modules.