After customers demand. PreMadeKB added support for WISECP.

WISECP is a Web Hosting Billing and Hosting Automation software. It has various features which allow you to manage your hosting company. You can easily manage Domain and Servers. It has many features.
We were receiving the customer's request for Integration of PreMadeKB Articles in WISECP and we are very thankful to WISECP Staff. They help us a lot.
Before releasing it we tested it using different methods. Click here to view the demo article for WISECP.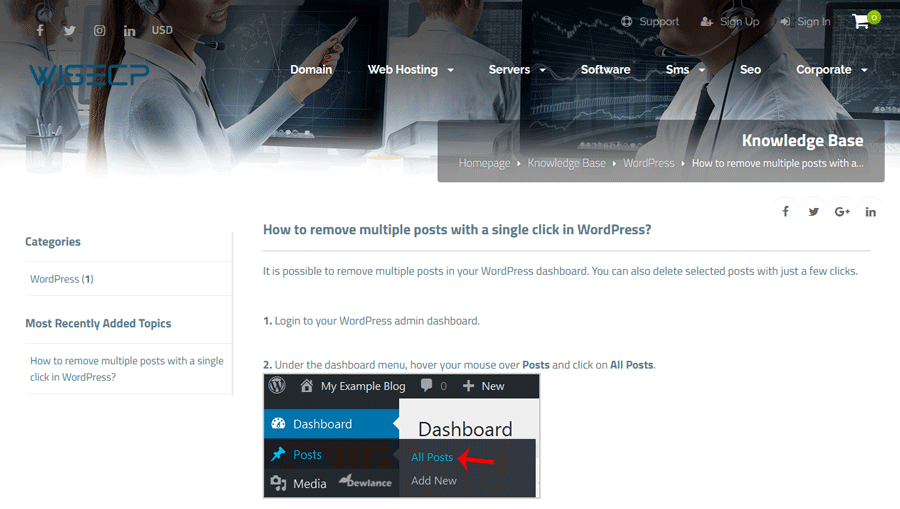 By Integrating our PreMade Articles in your Web Hosting Billing software your time and money can be saved. As you know when your customer asks you a question via Ticket system then billing software suggests them to read related/matched articles. They can click on it and read the article without waiting for your response. We have professionally written articles that are not available on the internet without commercial interest so If you suggest your customer watch a video from YouTube or read an article from the internet then it means you are sending your customer to your competitor.
But imagine that you have your articles in your knowledge base then you can simply provide article URL to your customer.
We have ready-made 455+ articles related to web hosting software such as cPanel, Plesk, DirectAdmin, Virtualizor, Softaculous, Office 2019, InterWorx, CloudLinux OS, Cloudflare, and PayPal, etc.
PreMadeKB is very popular in the web hosting industry. Don't stay behind your competitors.