We are improving our Gift Card module day by day and now we are happy to announce that we have added support for Multi-Currency.
Our Gift-Card supports all of the Currency whichever is supported by WHMCS. It works in a good way. If you are using GBP as your default currency then our WHMCS Gift Card Addon will use GBP as the default currency.
Assume that your customer is using EUR currency and your WHMCS default currency is USD then it will convert USD to EUR using WHMCS inbuilt currency converter and credit money to your customer in EUR converted amount.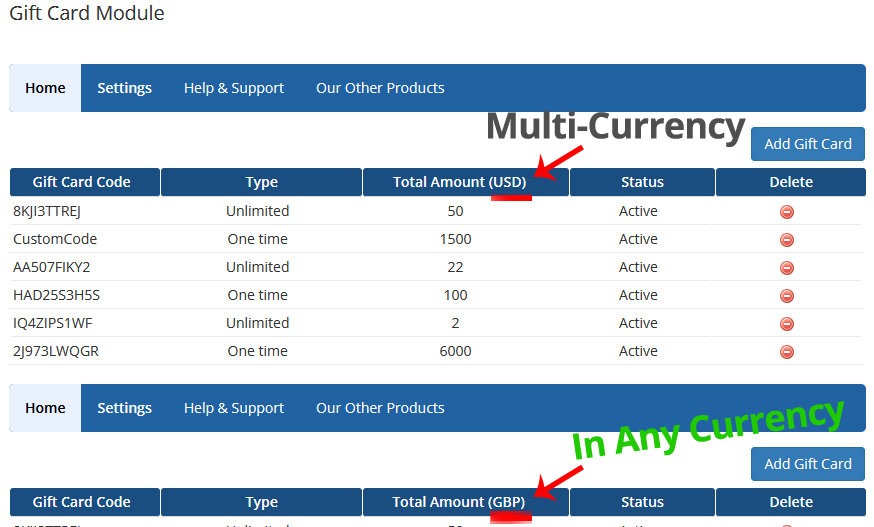 We also added some minor improvements in the hook file.
Thanks.